Bonding in New York, NY
Not all cosmetic dental procedures have to be expensive or time-consuming. If you are only dealing with minor imperfections then the last thing you need is a full-on dental makeover. Our New York City dentist, Dr. Tuyen Lehmann, doesn't believe in providing any more than what's necessary to give you that beautiful, healthy smile. Why spend tons of money on unnecessary procedures when dental bonding could offer exactly what you need?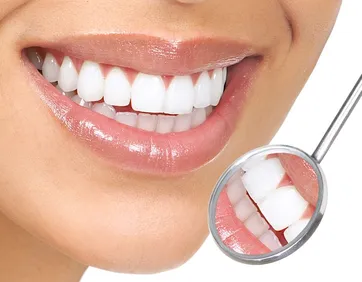 What is dental bonding?
This non-invasive dental technique involves choosing the proper shade of dental resin that most closely matches your tooth and then applying it over certain areas of the tooth to hide minor imperfections and enhance the overall color or shape of a tooth. Bonding is a painless procedure that can enhance a tooth without needing any drilling, anesthesia, or aggressive cosmetic treatment. The resin is also moldable, making it easy to shape and trim to hide imperfections and mimic the look of real tooth enamel.
Who can benefit from dental bonding?
If you are dealing with small imperfections such as stains, chips, cracks, or a gap between teeth then dental bonding may be a great way to cover these little cosmetic problems and enhance your smile's appearance. We know how much just one imperfection can affect not only your appearance but also your self-esteem. By getting cosmetic bonding we could give you the smile you've always wanted. Of course, bonding also provides restorative benefits including rebuilding and even reinforcing and strengthening a tooth. When you come in for an evaluation we will examine your smile and determine whether dental bonding is the best approach for meeting your goals.
How is bonding resin applied?
This resin is easily moldable and acts a lot like putty. Once we choose the ideal shade of resin, we will apply it over the imperfections and then shape and contour it around the tooth. Once we have the ideal shape we will then use a dental laser to harden the bonding resin directly to the tooth. After giving it a good polish the resin will blend in nicely with natural tooth enamel and no one will even be able to tell which tooth has been bonded.
Are you ready to improve your smile with the help of cosmetic bonding? If so, then it's time you called our New York City dental practice to schedule a no-risk consultation with Dr. Lehmann.
If You Are Interesting In Learning More About How Bonding Can Improve Your Smile,
Call Tuyen Lehmann, DDS In New York, NY At (212) 213-6555 Today!